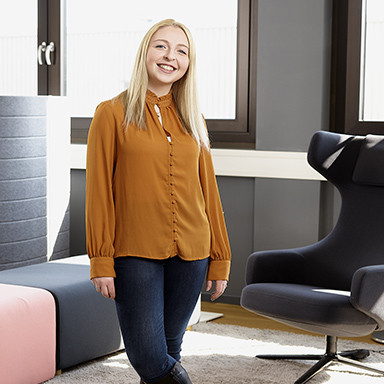 Conny
Junior HR Business Partner

During my time as a working student at Choice, I was able to gain valuable experience for my future career. At the time, I had no idea that my path would lead me into human resources. Choice gave me the chance to develop my potential and become what I am today. My team and I look after the well-being of our employees and thus care for the most important asset of our company. I couldn't imagine anything better.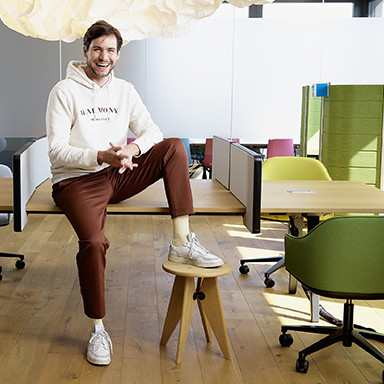 René
System Administrator

Choice has welcomed me with open arms through its young, dynamic culture. For over a year now, I have been given the opportunity to develop technically and professionally and to grow together with the company. Working in a team of colleagues from different disciplines means learning from and benefiting from each other. With the common goal of shaping the future of mobility, we do our best every day to meet our own standards and those of our customers.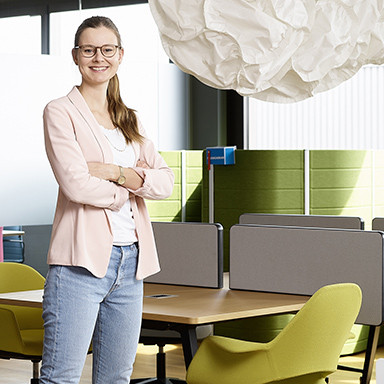 Beatrice
HR business partner

As an HR Business Partner, I support our employees and managers in all HR-related matters, provide advice and support, and help shape HR development at Choice. The diversity of the topics and people I deal with here is what makes this job at Choice so special for me. In addition, there is a wonderful team: we support each other, drive issues forward together and work together constructively and with a lot of heart.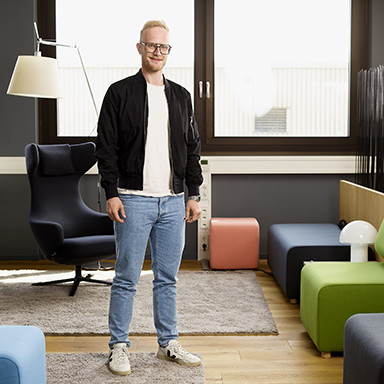 Felix Scheuern
Management Associate

As a Management Associate, I work for the management of Choice and at the interface with the Management Board. Helping to shape and drive the sustainable development of the company gives me the opportunity to use my skills and talents and to develop myself every day. It is especially the diverse range of tasks and responsibilities that make the job exciting.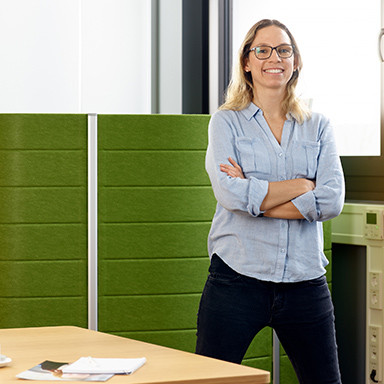 Ann-Kathrin
Head of IT Governance

I have been part of the Choice family since 2016 and have therefore already been able to participate in a wide variety of Choice mobility projects. This has allowed me to develop personally and professionally, recently even more in the IT direction. Working at Choice is always varied, exciting and also a lot of fun with this team!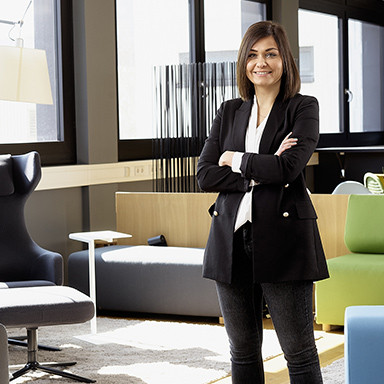 Gabi
Management Assistant

I have been part of Choice for two and a half years and have had the opportunity to get to know many different activities and areas of responsibility during this time. As a management assistant, I am a bit of an "all-rounder" who, in addition to the biggest part, namely business development at Choice, deals with very different tasks. This includes project management, sales, but also the organization and coordination of events. And it is exactly this mix as well as our great team that makes the work something special.
Dominique
Inside Sales Administrator

When I joined in 2014, I gained my first knowledge of Choice's mobility systems and gained my first impressions of projects, which I helped to manage until the beginning of 2019. Afterwards, I decided to leave Choice for personal development. Saying goodbye to Choice & the great colleagues was difficult for me - all the more gratifying that I was able to return at the end of 2020 and since then have been able to further deepen and expand my knowledge in the area of mobility systems.